Public Goods for FLN Classrooms
Open-Source Resources for FLN Classrooms
Easy-to-use practical tools that can be adapted to a state or community need to develop a robust FLN program.
Created by Experts based on the Structured Pedagogy Approach
Created by leading educators & researchers based on a structured pedagogy approach, that can be adapted to a state or communities needs to develop a robust FLN program.
National & Global Standards
All our public goods are benchmarked with NCERT, NIPUN Bharat, and UNICEF guidelines.
Open Access
All our materials are freely available & Creative Commons licensed so that anyone can use them.
Why Public Goods for FLN?
Why did we create FLN Public Goods? What is the structured pedagogy approach? How can we use FLN Public Goods built using the structured pedagogy approach to alleviate learning poverty in early education?
Get answers to these questions and more in this 5-minute introduction to CSF's FLN Public Goods.
Public Goods
Learning Outcome Framework
The year syllabus for grades 1, 2 and 3 is broken into byte-sized learning objectives sequenced logically.
Resources
Teacher Guides and Daily Lesson Plans
Step-by-step guide for delivering engaging lessons for each learning objective.
Resources
Practice Workbooks linked to Lesson Plans
Practice sheets for students to internalize learnings from each lesson plan.
Resources
Digital Teacher Training Courses
Upskilling FLN teachers with over 30 hours of video content on the teacher app.
Resources
Assessments Bank
Tools to help teachers identify learning gaps and misconceptions with over 8500 items.
Resources
Assessments Informed Instruction Play book
Practitioner's Guide to Embedding Assessment-Informed Instruction (A-i-i)
Resources
Ways to Recover Learning Loss
Research on re-opening of schools post-Covid with 10 recommendations.
Resources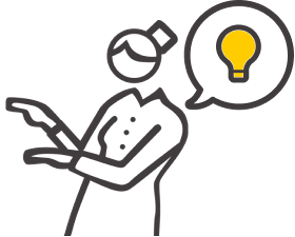 Brainstorm with Us
Email us at cipkm@centralsquarefoundation.org to schedule a free consultation with a pedagogy expert to understand how you can leverage and adapt these Public Goods.
Program Partners
321 Education Foundation, CARE India, Language & Learning Foundation (LLF), Madhi Foundation, Room to Read, The Teacher App, Trivium Education, Vikramshila Education Resource Society
Experts Consulted
Alice Cornish from Better Purpose, Caitlyn Baron (Luminos Fund), Diego Luna-Bazaldua from World Bank, Dr. Asyia Kazmi from Bill and Melinda Gates Foundation (BMGF),Dr. Yasmin Sitabkhan, Julianne Norman and Dr. Wendi Ralaingita (RTI International), Nic Spaull, Nangamso Mtasate (Funda Wande), Oliver Caviglioli, Pooja Reddy Nakamura (American Institute for Research), Simon Graffy (Inspiring Teachers)