CSF Response to the Draft NEP
By 
The EDge Editorial Team
Jul 27, 2019
Here, we share key highlights from the draft of the NEP policy along with our recommendations, with a focus on foundational learning, technology in education and governance mechanisms.
The Ministry of Human Resource Development (MHRD) released the draft of the National Education Policy (NEP) 2019, formulated by a committee led by former ISRO chief K. Kasturirangan, on May 31. It is open to the public for feedback and suggestions till July 31. One of the biggest highlights of the policy is that it explicitly recognizes that India is facing a deep learning crisis, and the fact that learning shortfalls start early is at the core of this issue. Here, we share key highlights from the draft of the policy along with our recommendations, with a focus on foundational learning, technology in education and governance mechanisms.
Foundational Literacy and Numeracy (including Pre-primary Education)
Highlights
National mission for foundational learning: The draft NEP states that attainment of foundational skills (reading, writing and arithmetic) has to be the highest priority for school education, which, if not achieved, would render all other policy efforts irrelevant for a large proportion of our children. It calls for achieving foundational literacy and numeracy for all children in primary school and beyond by 2025 to become an immediate national mission for the country.
Provision of ECE for all children aged 3-6 years: The draft NEP emphasizes the role of early childhood education (ECE) in ensuring that children are school-ready when they enter grade 1. It highlights the need to have convergence between pre-primary and primary classes (grades 1 to 2), and proposes a 3+2 model for foundation learning, i.e., three years of ECE followed by two years in school (grades 1 and 2).
Regular adaptive assessment of learning: It talks of institutionalizing a robust system of assessment to help teachers regularly evaluate the progress of each child and identify where each student is on the learning ladder-continuum.
Recommendations
Clear definition of foundational skills: The policy should clearly define foundational skills in literacy and numeracy, in the form of skills and competencies. These need to be such that they are measurable and easily understood by all actors in school education.
Goal of acquiring foundational skills by grade 3: The goal of acquiring foundational skills should be advanced to grade 3 from the current grade 5. Research shows that grade 3 is an inflection point by when children are expected to read to be able to learn. It should also be reiterated that remediation is not a substitution for teaching foundational skills by grade 3, and will be aimed at only those students who are unable to acquire these basic skills by grade 3.
One year of formal pre-primary schooling to ensure school readiness: Research shows that ensuring children receive at least one year of formal pre-primary education has a bearing on their success in later years. Hence, there is a need to move towards a 2+3 system for foundational learning (instead of the 3+2 model), wherein children receive two years of play-based learning in anganwadis, followed by three years in school (one year of pre-primary education within school campus and two years (grades 1 and 2) of regular school).
Independent, third-party, reliable assessment of early grade learning outcome: Regular adaptive assessment helps teachers keep track of the progress made by students. However, we need to have independent, reliable and regular assessments of early grade learning outcomes, which can be used to set reform agendas and monitor quality.
Ring-fenced funding to achieve the goal of foundational literacy and numeracy: The draft NEP proposes increasing funding available for various components by 0.2% of total government expenditure over the next 10 years. However, in order to ensure that we achieve the goal of universal foundational literacy and numeracy by 2025, we need to ensure that adequate funding is available and ring-fenced. Additionally, the Centre and states should take a multi-year approach and develop at least three-year plans for taking different initiatives to improve foundational learning outcomes.
Adequate teacher support for grades 1 and 2: Teaching foundational literacy and numeracy skills requires teachers to have a specialized set of skills. Thus, along with training, teachers must be provided with necessary mentoring and coaching support on an ongoing basis by either Cluster Resource Coordinators (CRCs), Block Resource Coordinators (BRCs) and/or District Institutes of Education and Training (DIETs), or a separate cadre of teacher coaches (depending on the context and availability of resources). The recognition for teacher support should come in the form of a teacher-coach ratio achieving the same salience as that of pupil-teacher ratio.
Language development in mother tongue: The draft NEP recommends teaching three languages to children from grade 1 onwards, with the goal of developing speaking fluency in all of them by grade 3. This may not be developmentally appropriate, especially for students from low literacy backgrounds. The focus needs to be on building a child's skills in reading and writing in the mother tongue during early years.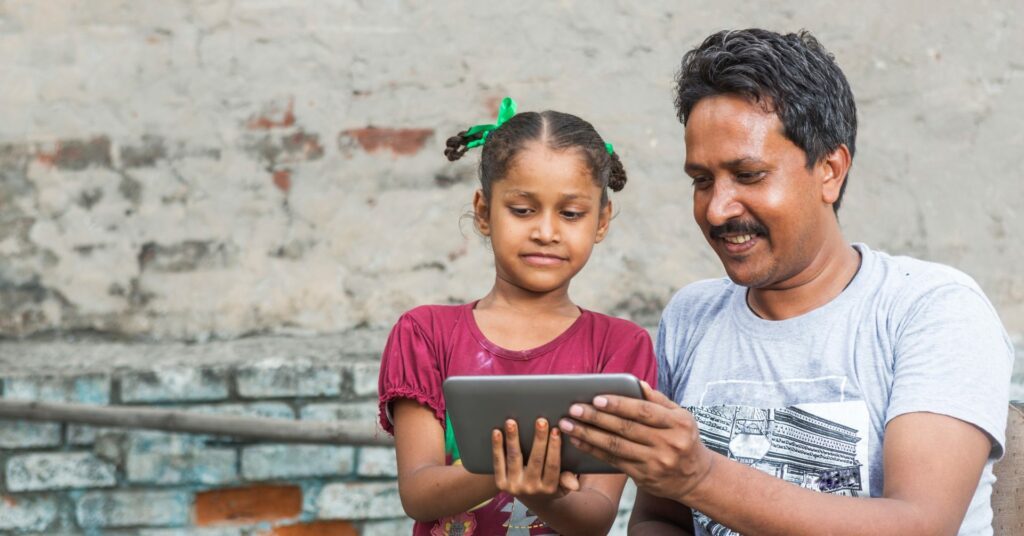 Technology in Education
Highlights
Emphasis on using Personalized Adaptive Learning (PAL): The draft policy recommends creation, promotion and usage of PAL software, which create learning trajectories for each child such that text, video, interactive games, worksheets, etc. are arranged as per the child's learning ladder.
Creation of National Education Technology Forum (NETF): The implementation of EdTech in government schools is sporadic and concentrated in certain geographies. The NETF is a welcome move to have a dedicated institution which would provide the latest knowledge and research to central and state governments and other educational institutions.
Recommendations
Long-term vision and roadmap on use of technology: Technology is fast-changing and hence there is a need for an institution which provides long-term vision on the use of EdTech to improve learning outcomes. The policy on EdTech should focus on: building basic infrastructure; bringing emphasis on quality content and software rooted in local context; and strengthening institutional and individual capacity to implement and operate EdTech solutions.
Leverage ICT to improve learning: The policy should move beyond building ICT literacy and focus on ICT-enabled pedagogy and curriculum for teachers to truly leverage technology in the classroom.
Adequate funding for Personalized Adaptive Learning (PAL) labs: Research demonstrates the potential of PAL solutions in significantly increasing student learning outcomes. There is a need to scale up these efforts in states and at the national level. The NEP should aim at creating adequate fiscal room to ensure that all schools, starting with middle and secondary schools, have the requisite infrastructure for Personalized Adaptive Learning (PAL) labs, and all integrated schools have requisite infrastructure for Digital Classrooms (DCR). In addition, all schools must have Internet connectivity sufficient to run PAL and DCR models.
Mechanism for procuring educational software and content: Procurement mostly focuses on hardware for EdTech. However, the policy must recognize the importance of having a procurement mechanism for educational software and content. This will ensure comprehensive quality check and competitive bidding for EdTech solutions procured by states.
Flexibility for states to select appropriate EdTech solutions: The draft policy stresses on the use of free and open-source software and providing funding wherever necessary. However, the primary criteria for selecting an EdTech solution should be quality and contextualized content. The policy should focus on providing adequate financial support to states, enabling them to choose the best EdTech solution relevant to their individual context.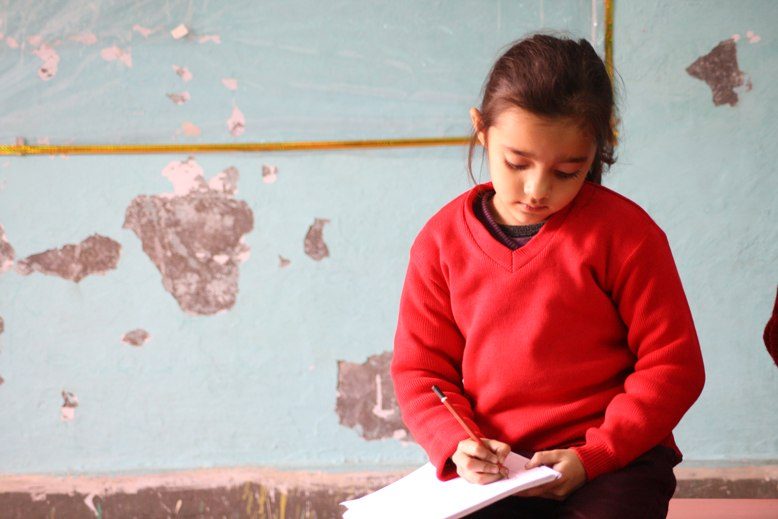 Governance and Regulation for Public and Private Schools
Highlights
Separate administrative bodies for policy making and regulation: The draft policy recommends separation of the functions of policy making and regulation by creating administrative bodies such as Rashtriya Shiksha Aayog (RSA), Rajya Shiksha Aayog (RjSA) and State School Regulatory Authority (SSRA) for school education to receive the appropriate attention and leadership, and regulation to occur independently and uniformly across schools.
Public provisioning of information on all schools: The draft policy emphasizes on driving better school choices as a mode of regulating schools, which is a positive development from the current 'inspector-led' regulation. This would be driven by mandatory self-disclosure of regulatory information in the public domain, allowing peer and independent auditing.
Common standards for public and private schools: The draft suggests introducing a new assessment framework, School Quality Assessment Accreditation Framework (SQAAF), to ensure that all schools meet the minimum regulatory requirements and quality benchmarks.
Ease of opening new schools: The draft policy recommends easing the process for opening new schools by combining multiple regulatory requirements into one "License to Start a School" (LSS). This is likely to help increase the number of quality education providers.
Recommendations
Consolidate schools within the "school complex": The draft policy suggests creating the "school complex" as an administrative unit by combining nearby schools. This will be done with an intent of reintegrating small schools with larger schools by encouraging resource and teacher sharing between them. These small schools face an acute problem of multi-grade teaching as few students from different grades attend the schools, which may not have dedicated teachers for each grade. Hence, the policy should aim at increasing the teacher-to-grade ratio, which can be achieved by consolidating smaller schools and allocating sufficient number of teachers for each grade taught in the school. This can be furthered by providing transport facility to students currently attending smaller schools.
Administration and coverage of National Achievement Survey (NAS): Since the administration of NAS is currently undertaken by the state governments themselves (which are the units being evaluated), it results in a potential conflict of interest, reducing the fidelity of implementation and reliability of data. In addition, NAS is only conducted in government schools and thereby misses a large fraction of students, including those in private schools and out-of-school children. Hence, there is a need for NAS to be conducted by a third-party at the household level.
Public provisioning of student learning outcomes data aggregated at school level: The policy should make student learning outcomes data for all schools publicly available to truly drive better school choice. Currently, it talks about making basic information available.
Authored by
The EDge Editorial Team
CSF
Subscribe to our Newsletters